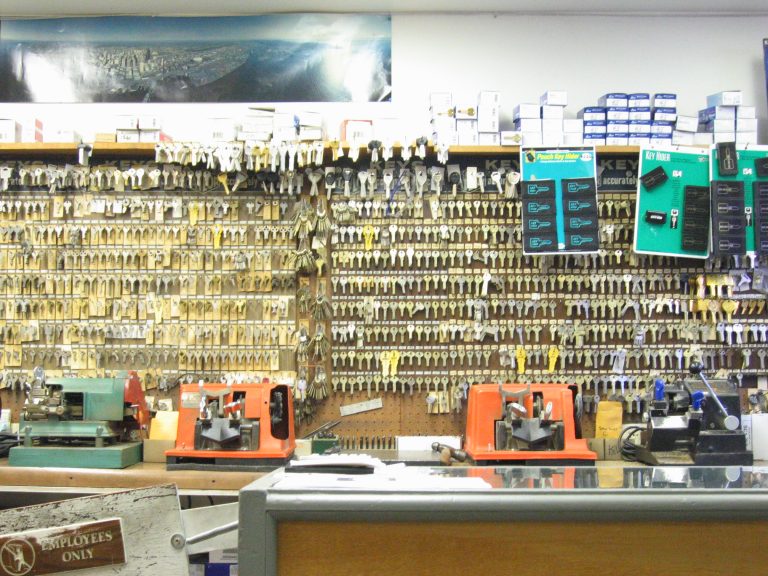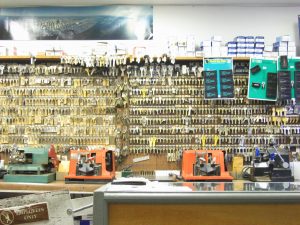 A professional locksmith can offer a wide range of services to help keep you safe, and help you out when you're stuck in a jam!
Lockout Service
There is nothing more frustrating than having the door slam behind you, only to realize that your keys are trapped inside.  Whether it's leaving your house to check the mail or parking your car at work, suddenly and unexpectedly losing access to your home or car can ruin your day.
When one of our locksmith technicians arrive on site, the first thing they will do is assess the situation, and determine what steps need to be taken.  Generally speaking, the tools and techniques professional locksmiths use will gain you access to your car or home without causing damage.  Using specialized tools, or techniques known as "lock bumping", the technician should be able to quickly gain access.  Some locks take a longer time than others, and you should expect your technician to give you an estimate of the time they'll need to gain access upfront.
Lock Installation
These days, anyone can go down to their local hardware store and buy their own lock and deadbolt.  They can install it themselves, completely DYI.  Why bother going with a professional locksmith at all?  If you're handy, you can do it yourself, right?
While that's not entirely false, it's almost a guarantee that a DYI lock installation will not be as safe or secure as a professional installation.  Nothing compares with the peace of mind you get when you know that your locks have been properly installed, and your home safety has been secured.
Our experts specialize in locks.  No matter what questions you may have about your locks or your security needs, GTA Lockman can help you get the proper lock and ensure it's properly installed.
Professional Lock Repair
Our experts will have all the proper tools to repair a wide variety of locks, from simple pin-and-tumbler models to complex electronic locks.  They'll also have the training needed to access and repair a wide variety of locks – and the experience needed to know when a lock can be repaired and when it needs to be replaced.
No matter what you need, you should expect your locksmith to be calm and professional and to serve you with the highest level of professionalism.  GTA Lockman's services are second to none!