When you own a business or a rental property, having a master key is essential.
You need to be able to gain access to every room on your property.
Master Key Systems and Commercial Key Management
Keys can get lost. You may have an issue where there is an emergency when you need to get in immediately.
Regardless of why you have a master key, there may be a time when you need to focus on Key Management.
Master key system requires the services of highly-trained locksmiths.
At GTA Lockman, excellence is our priority.

We have the advanced training and tools necessary to change your lock to work as a master key system.
It's always wise to change your master keys if you feel that your property is at risk, especially if you are worried that your original master key fell into the wrong hands.

You don't have to go through the expense of replacing all of your locks. Change your master key and you'll have nothing to worry about.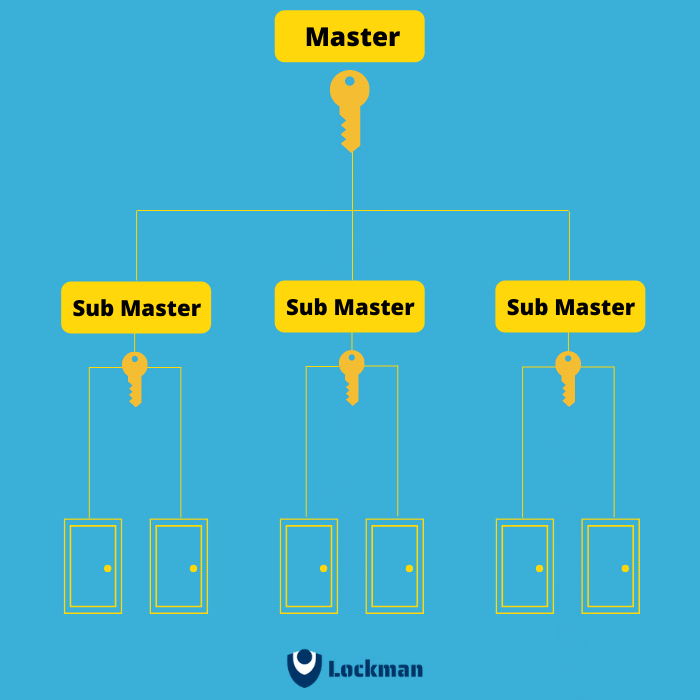 Lock rekey for master key
At GTA Lockman, we know that problems with locks can come at the worst time. When you lose your master key and you need to get into your property in the middle of the night, GTA Lockman can help you.
We'll change your master key as quickly as possible, allowing you to get back to your busy life.
You are important to us. We are dedicated to excellence and want to provide service for you when you need it.
Turn to GTA Lockman – Commercial locksmith Anytime You Need Locksmith Services
The team of trained locksmiths at GTA Lockman can help you with any of your needs involving locks. We can:
Change master keys
Perform eviction services
Install security bars
Work with electronic keypads
Call GTA Lockman when you need a locksmith that you can trust to come through for you.