Emergency Storefront Door Repair
Many things can disrupt your business hours. But a broken storefront door does not need to be one of the disruptions. Whether your door is stuck, vandalized, or stops working, you must fix it quickly. 
Emergency Storefront Door Repairs Toronto & GTA
For commercial to industrial door repairs, you need a specialized team with knowledge to get it working. Here at The GTA Lockman Toronto, we can help with the following:
Replacing and repairing pivots
Commercial storefront door installations

 

Hinge replacement to door alignment
Replacing or repairing threshold and weather stripping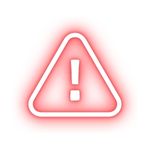 We fix or install brand-new windows and doors right away.
You can trust us as emergencies take top priority with our team.
We will handle your emergency door situation with care and speed to keep your business secure and operational. 
call for Same Day Service
A Fast response to storefront entry door repairs

In every business, security remains essential, especially in our chaotic environment.
You want to keep your storefront secure and functioning to keep your business open and safe.
GTA Lockman guarantees you the highest quality windows and doors when installed.
No matter the style or security needs, we can help. Here are some of the benefits of installing YKK AP doors and windows:
You get high-quality performance YKK products made with durable material at affordable prices.

 

Added, you get hassle-free maintenance as it needs no painting or sealing when using these products, making it ideal for any business.

 

The products come with a NEAT specialty self-cleaning coating as the water sheets do not bead and dry fast. As a result, even the sunlight dissolves the dirt.
These windows and doors are energy efficient and made with durable glass and weather stripping.

 

The products also have a tight fit and finish as it is made to order and constructed in different sizes.

 
Call The Toronto Door Repair Experts

When the time comes for an emergency storefront door repair, call the expert crew at GTA Lockman to handle the job.
Our trained professionals will promptly be there to evaluate and give you an estimate on repairing your commercial malfunctioning door.
To find out more about our repair services, call our offices today to make an appointment. We are more than happy to discuss your business door needs. 
call for Same Day Service