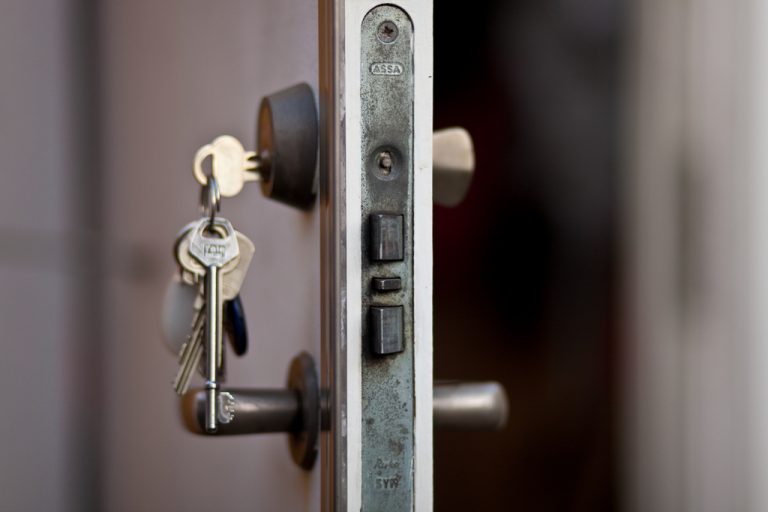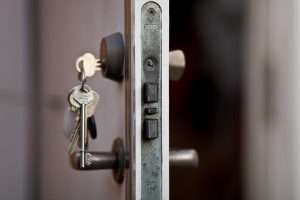 These days, anyone can go down to their local hardware store and buy their own lock and deadbolt.  They can install it themselves, completely DYI.  Why bother going with a professional locksmith at all?  If you're handy, you can do it yourself, right?
While that's not entirely false, it's almost a guarantee that a DYI lock installation will not be as safe or secure as a professional installation.  Nothing compares with the peace of mind you get when you know that your locks have been properly installed, and your home safety has been secured.
Your front door lock is your main line of defense against burglars and unwanted intruders.  A poorly installed lock is a weak point.  We can't count the number of times we've gone out to a site and found a weak or badly installed dead bolt.  A badly installed lock can actually lower your security – it's a place for burglars and thieves to attack.
If you're picking up a lock from a big box store, also keep in mind that you're likely getting a cheapo, low-budget lock.  Even from reputable manufacturers, these are often built to very low standards to keep costs down.  We install only the highest-quality locks – and, more to the point, we know which locks work best for which situations.  We'll ensure that you get the best lock for your budget and situation.
Most hardware store employees won't know as much about the locks they sell as we do, either!  While some employees can be very helpful, most stores don't have anyone who specializes in locks.  They have to cover a wide variety of merchandise, and don't have the same level of expertise on everything they sell.  If you have questions about your lock installation, the experts at GTA Lockman will be a much more trustworthy place to turn to than a generalist.
If you want to ensure your lock installation is done right, trust the experts.  Call GTA Lockman today.