Hoppe Multipoint Locks - Installation, Repair, and Maintenance
GTA Lockman specializes in Hoppe Multipoint Locks for windows and doors.
We provide a wide selection of European and North American high-quality products with exceptional service to residents and commercial businesses. 
Some featured products offered in our Hoppe line are multipoint locking systems for windows and doors with complementary adjustable hinges and handle sets.
In addition, we present all with a palette of solutions like Lift & Slide hardware for sliding doors or Tilt & Turn hardware for windows. 
We provide custom-made solutions for residential to commercial businesses.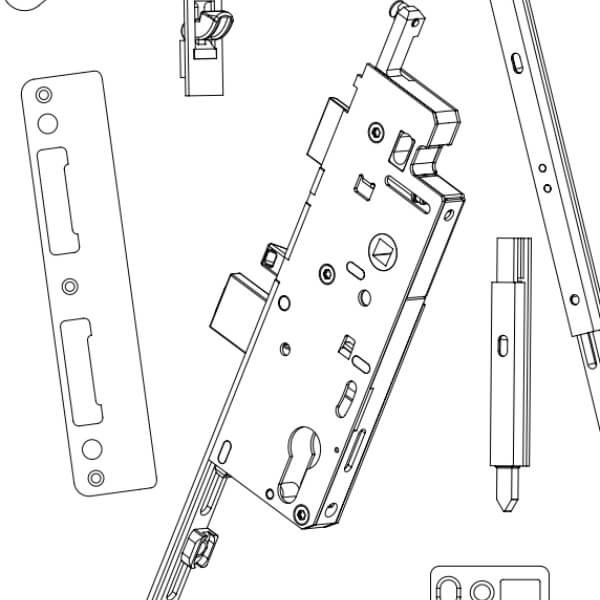 Top Shootbolt
 Bottom Shootbolt
 Deadbolt
Latch
Cylinder Tail Piece Hole
Handle Hole
Lockcase
Drive Rail
Faceplate
Screw Support
Tongue 12. Swinghook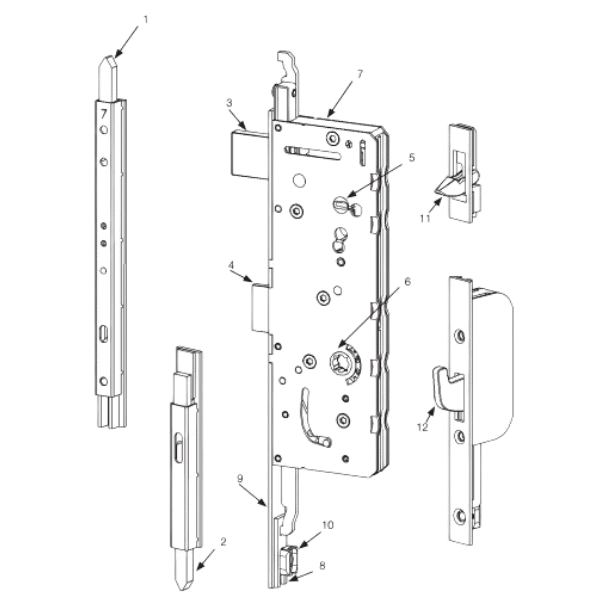 We Are Proud To Represent Hoppe North America
GTA Lockman is part of the global Hoppe North America organization and provides all the constantly changing door and window lock needs.
Our team of locksmiths can quickly make decisions daily when it comes to your door and window locks.
In addition, we provide you with long-term support and the best security locks in the Hoppe collection. 
GTA Lockman Supports The Local Community
Here at GTA Lockman, we assemble and provide you with HLS Multipoint Locks with handle sets right to your door.
With our dedicated team of locksmiths, we can install a Hoppe Multipoint Lock in no time. With a Hoppe locking system, you can expect high-quality products with unmatched performance to ensure your place remains secure. 
Contact GTA Lockman For All Your Hoppe Locks to Security Systems Today! No matter what multipoint lock you need from Hoppe, we can help!