I Lost My Mailbox Key, What To Do?
Here at GTA Lockman Toronto, the question of how to open a mailbox when losing a key often arises.
Well, we are here to help answer that burning question as you need access to your mailbox. 
The fantastic news is there are quite a few ways to access your mailbox.

If you are part of a cluster, you can access keys quickly, but it is different for sole mailbox owners.
We at GTA Lockman always want to help customers with tips to work in your situation.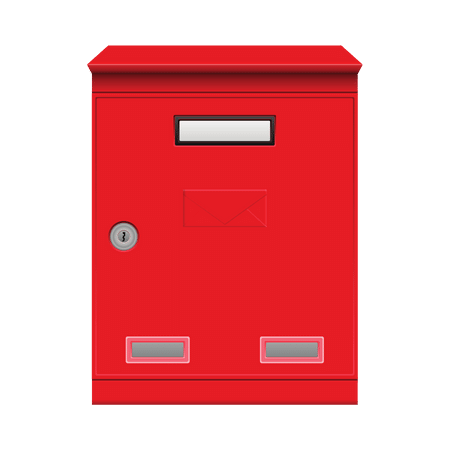 First Things First Prevent the Problem
Having a mailbox that locks is an excellent security upgrade, but losing those keys is annoying.
While you may find the keys after a short while retracing your steps, it remains frustrating when you need access to your mail.
So, how do you prevent losing your keys?
Make your keys visible by painting them to see in the dark using glow-in-the-dark paint.
So you will spot them when lost in the yard at night.

 
You can tag your kids with a tile device to be within 100 feet of your phone using a Bluetooth connection while the apps run.
The truth is there are many key finder options available. 

Remember, there is a saying there is a place for everything.
Well, that counts for your office and home.
Keep a keyholder near the door of a bowl to place your keys in one place.

 
You can add a large keychain to your keys, especially when you have many.

 

Lastly, the GTA Lockman Toronto services can make a duplicate mailbox key. So you will always have a spare key until you find your other set.

 
How Do You Open Your Mailbox Without a Key?
To open your mailbox without a key, you need special tools.
For example, you can shop online to have a courier deliver it to your door.
Or you will need to visit a local hardware store. 
You can invest in a lock-picking kit containing levers to pick different lock sizes.
But if you do not have one available, you can use sturdy pins without breaking when pushing them into the lock.
Also, remove the rubber caps using pliers.
Alternatively, you can use two paper clips, one serving as the pick and the other as a lever.
Another way is using pliers to make one using staples or pins, but we recommend using needle-nose pliers.

   

Then, use gloves to give you a good grip when making your lever and picking.

 
The above is one way to open your mailbox without a key.
But there is an easier way to achieve this. 
Hire GTA Lockman Toronto for mailbox lock replacement

While wanting to spend money on a lockpick set and having it delivered at home, there is a quicker way to achieve this.
You can hire one of our professional locksmiths to open up your mailbox to solve your problem. 
Our skilled technicians can unlock your mailbox lock and replace it with another without any hassles.
At the same time, we can cut you a new set of keys instead of replacing the old lock. It can save you loads of time and money. 
We might need to replace the lock by removing the old one and installing a new mailbox lock to upgrade the security.
However, it is the most costly and time-consuming solution we can do as professional locksmiths. 
If you have lost the mailbox key and are a legal tenant or sole owner, you can have a mailbox key replacement or repair done.
GTA Lockman Toronto can help you in three different ways.
If you do not have time to order a pick lock set or use the other options, our locksmith service is the fastest way to get access fast.
We will be able to unlock your mailbox and replace the lock if necessary.  
If you have your mailbox at the post office, then it helps to contact them to have replacement keys provided. Lastly, you can contact us to have the lock replaced to provide you with a new set of keys.
No matter what you choose, an important thing to remember is that GTA Lockman is always at your service and ready to help with access to your mailbox.