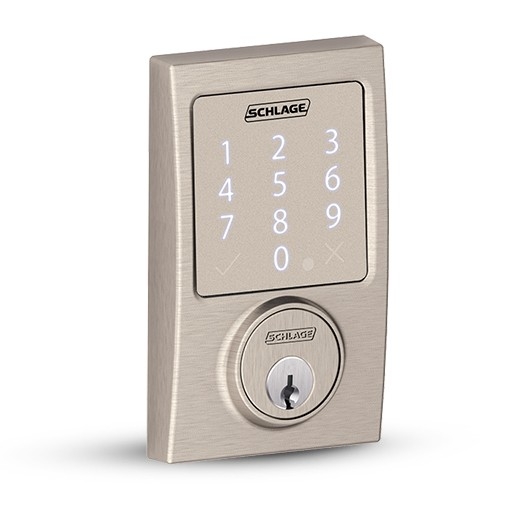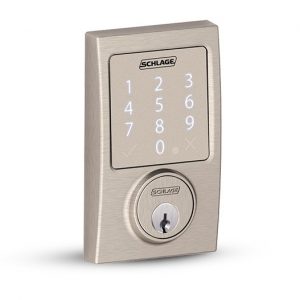 Schlage's selection of Bluetooth-enabled locks and door hardware make the dream of smart home security an affordable and easy to use reality.
Schlage's Sense collection of smart deadbolts are the top Bluetooth locks on the market today.  It means your smartphone or tablet becomes your key.  Your lock will know the difference between you and your neighbor, ensuring that only the right people are able to enter your home.  You will have complete control over your home's security with a Bluetooth lock.
Schlage's Sense deadbolts are compatible with Apple HomeKit technology, meaning it will work with the devices you already own.  If you have an iPad, and iPhone or an iPod touch, you already have the tools needed to have Bluetooth connectivity with your security lock.
You'll be able to control your locks while away from home.  Need to add a passcode so a deliveryman or service provider can enter your home?  You can do it with a simple app.  Want to know when someone has entered or left?  That information is sent to you as your door records who enters and who leaves.  With Bluetooth smart door technology, you have complete control over your home's security.
All of Schlage's locks meet the highest industry ratings for security and durability.  They install in minutes with just a screwdriver – no need for complicated hardware or difficult setup.  All of the Sense smart deadbolts come with built-in alarm sensors, allowing it to detect potential attacks and issue audio alerts.  It's a complete package in one convenient bundle.
The GTA Lockman is proud to offer the full range of Schlage Bluetooth Locks to all of our customers here in the Greater Toronto Area.  With a wide variety of technological options and style choices to choose from, Schlage has a lock or deadbolt that will fit your needs.  Call us today and get started down the road to better home security!