AUTO LOCKSMITH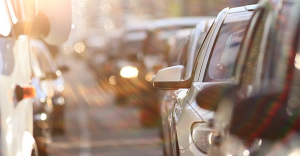 GTA Lockman is the number one choice for people in the greater Toronto area who need help with their car rekey, car lockout, car ignition and other auto locksmith problems.
Our expert locksmiths can handle all of your automotive security needs. Our 24/7 coverage means that you can have a professional, trusted locksmith come to you whenever you find yourself in need. Our technicians have the experience and expertise needed to help you solve whatever automotive lockout problem you may face.
Our technicians are on call 24 hours a day, seven days a week. We pride ourselves on our round-the-clock availability, as well as our great customer service and customer satisfaction. We know that when you need an emergency locksmith, it's a stressful situation. Rest assured that help is only a phone call away.
Car ignition
Having issues physically starting your car due to a damaged ignition lock cylinder? GTA Lockman's trained professionals can change or repair your car ignition on site, getting you back on the road quickly. We'll be able to determine if your ignition simply needs to be repaired, or completely replaced—and because of our experience, you can trust we'll fix you right up.
Car lockout
If you ever find yourself locked out of your car, day or night, GTA Lockman is here for you. Maybe you've accidentally locked your keys in your car, or have lost your car door key while out and about. Whatever the case, our technicians can quickly get you back into your car, without the need of costly key replacement.
Car rekey
There are plenty of reasons you might want a car rekey. Maybe you lost your original key, or your lock has been damaged by an accident or even vandalism. Whatever the case, GTA Lockman can help you. We'll come and rekey your car on site, changing your key combinations to match your new key, and restoring your peace of mind.